Lucia Popovici is an editor and a translator. In 2021, she launched the publishing house Alice Books along with her husband, where she publishes titles from around the world, for readers of all ages. She started her publishing career in 2006, when she joined Polirom. She was a proof-reader and an editor, Rights Manager and editor-in-chief of the non-fiction department. She translates books from English, among the authors she has translated being Yuval Noah Harari, Niall Ferguson and sau Orlando Figes. 
You are an editor and a translator. What is the soundtrack to your working days?
I'm afraid I don't necessarily have a soundtrack, when I'm translating, reading and evaluating manuscripts, I can only work in complete silence. Otherwise, when I'm doing emails, I listen to a wide variety of music - rock, country (I love Johnny Cash), and my son has recently given me K-pop inspiration, so I've been listening to Blackpink lately.    
Not long ago you launched your own publishing house: Alice Books. Where did the inspiration come from and what did the journey from the initial concept to nine books already published look like?
The seeds of this idea had been planted for more than a decade, but I hadn't had enough courage - it seemed almost impossible without an investor. However, we gradually realised that the know-how we had both built up over the years was more valuable than financial support, and we decided to finally take a step forward on our own, without any investor. We didn't want everything we had learned to go to waste, but most importantly, because you end up regretting more the things you didn't do than the things you did, and we would have surely asked ourselves "What if we had tried then?".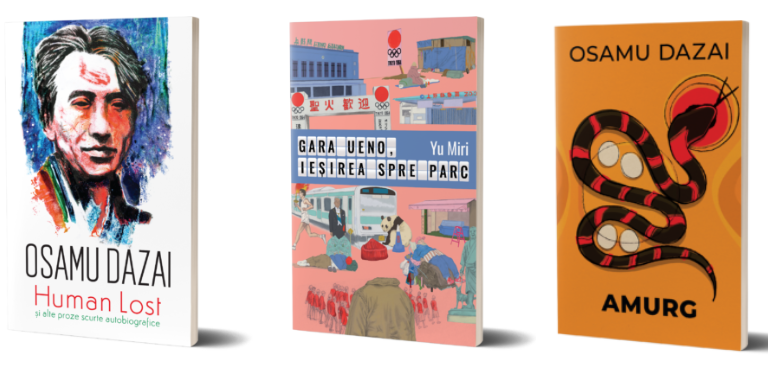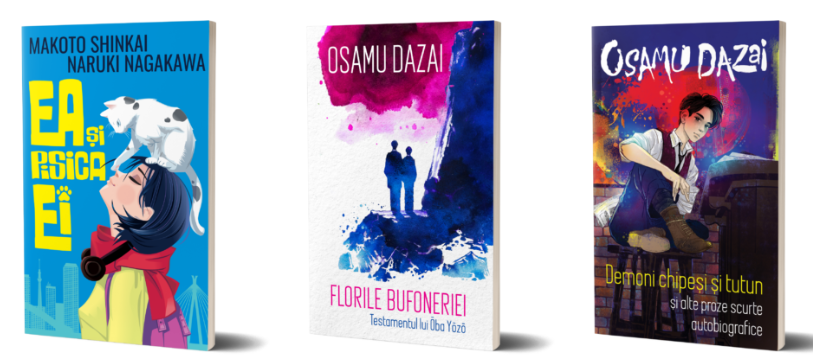 Why "Alice Books"?
I thought we should start from Alice in Wonderland as it's a book close to our hearts, and because Alice is curious, intelligent, unpredictable and bold; Because we're all a bit crazy, because when you take a risk, you may end up having an adventure, and because only a few things are truly impossible - and I think we're a great example of that. And well, yes, because we want people to wonder "Who the f*** is Alice?".
From Print-Ready to being on the shelves of an offline or online bookstore is a long road, paved with printing and distribution contracts, logistics and accounting services. Not to mention DTP, website and advertising. How do you manage all this?
To sum it up: Hardly. We have externalized the services for some of the translations, accounting, covers and marketing, but everything else - manuscript selection, editing, pagination, proofreading, typesetting, quotations, negotiating contracts with agencies agencies and printers, bookstores relations, website, shipping parcels, legal deposit - is handled by just the two of us, with my husband also having another job. We also receive suggestions for publication from readers, and quite a few of them have been materialised.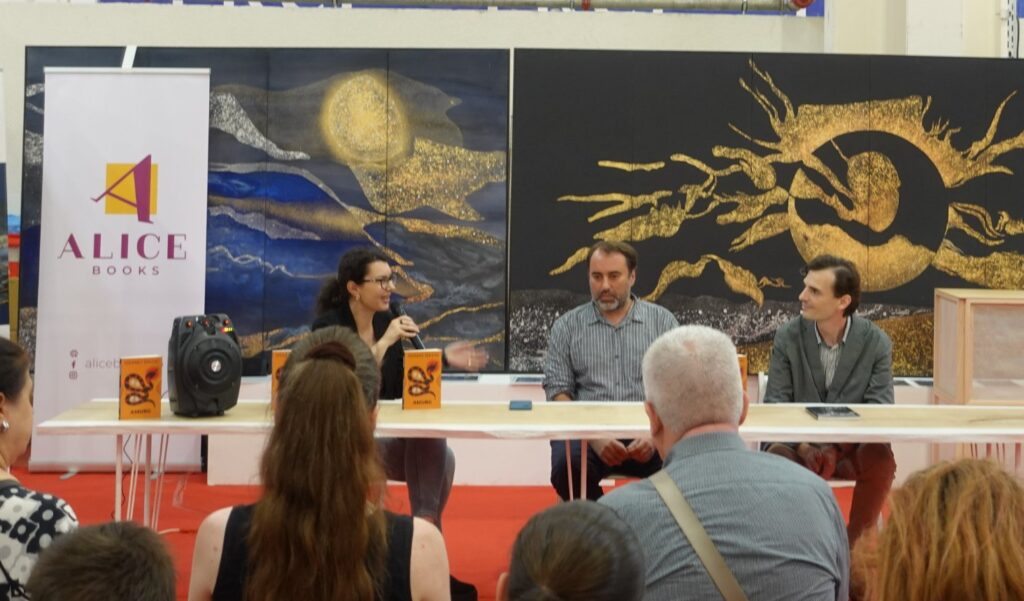 What are the publishing house's plans in terms of a portfolio and a team?
Of course we want to diversify our portfolio and to increase our team, but we're aware that patience is required. It's not a field where you can hire 50 people in a year without investors. We're not rushing anywhere, but we're also confident that we'll get there eventually.
Before Alice Books, you worked at Polirom publishing house since 2006. How did you get there and what were the beginnings like?
I've wanted to work at Polirom since university. In 2004, my husband, a journalism student at the time, took an optional course with Mr Silviu Lupescu on Introduction to the Publishing System, and then he joined Polirom as a typesetter. But there was no need for copy editors at that time, so it was only in 2006, when a copy editor left, that I got an interview and then the job of proof-reader. I was over the moon, it was all I wanted and I was working hard, passionately. I had colleagues who were willing to teach me my craft and I nagged them as often as I could, I was very proud to be part of such a team, it was a dream come true.
For almost 10 years you were Rights Manager. How did you make the transition from copywriting to rights and what did that job entail?
The transition came in 2008, after two years in the editorial office, and I wouldn't say it was easy. I was fortunate enough to have a month and a half of training with my departing colleague, but once I was on my own, it was still challenging at first, as the job involved sending offers, negotiating and signing contracts, sales reports, invoices and tax certificates, cover approvals and discussions with agents, authors, translators, illustrators etc. The responsibility was much greater than in the editorial office and I was quite stressed, at least for the first six months, until I got my hands on it. But I learned a lot in that role, many things that now help me significantly at Alice. And I've also made a lot of friends in the field, which probably wouldn't have happened from being a copy editor.
With a portfolio as large as Polirom's, I imagine you were working in a fast-past environment. What was your working day like back then?
When I was editor-in-chief, I would get to the office before 9:00 am and chat with the other editors before starting the day's work. I'd first check the status of each book with the editors, then we'd meet in production and I'd get down to the Print-Ready files. Yes, we were all working hard, but we always made time to exchange a few words, make a joke or ask each other for an opinion. I was very lucky to share the office with experienced editors, from whom I learned a lot, and we always helped each other when we had urgent jobs to send to press, we were mobilising, finishing what we had to finish, then relax over a beer. Sometimes there were endless discussions in the office – on grammar, films, music, and, of course, books. We worked hard, but we also had fun.
Were you involved in proposing and selecting the titles to be published? Do you have any successes in this regard - any books that were accepted by your colleagues as a result of your persuasive work?
Yes, we were taking into consideration suggestions from any member of the team. Several psychology and self-help books have been published on my initiative, but the ones I am particularly fond of are Pe firul de păianjen al memoriei [On the spider's thread of memory] by Cella Serghi and Asli Erdogan's Now Even Silence No Longer Belongs to You..
I imagine you've been to many international book fairs. Do you remember what was your first experience like? Do you have any memories from these fairs worth recounting to your grandchildren over a big family meal? "Let me tell you what it was like when...".
The first international fair I went to was Buchmesse in Frankfurt in 2008. I was 26 at the time and I was overwhelmed by those huge halls with thousands of stands, but also by the fact that you could always bump into a great writer. But if I had to tell my grandchildren something, I would probably tell them about Harari's arrival in Romania, or about the precautions taken for Rushdie's arrival in Romania in 2009, amid the threats against the writer. Or maybe I would tell them about the weekly visits and discussions with Emil Brumaru - it was a delight, we talked about books, but also about jeans or good barber shops in Iași. I'm sure all of us who knew him miss him.
You were editor-in-chief of the Polirom publishing house for a while. What did this position entail?
I was editor-in-chief for almost two years and coordinated a team of ten copy editors. Like any editor-in-chief, I was scheduling the works, I was confirming Print-Ready files, collaborating with the other departments of the publishing house - Marketing, Graphics, DTP -, mediating discussions with translators and authors. It was a very enjoyable time, in a position that, I think, suited me best of all the positions I had held in the publishing house up to then.
What was the trigger that made you quit your collaboration with Polirom and start your own publishing house?
The reason for my departure from Polirom, after almost 15 years, was personal. Some things simply cannot be controlled in life. The idea of our own publishing house came back to me and to my husband during a holiday. When you waste time, so to speak, you get ideas. Some good, some not so good. And we asked ourselves, after a visit to FNAC: "Why don't we start our own publishing house after all? Together, we know how to negotiate publishing contracts, translate, copy edit, layout and make a cover, and for the rest we learn or we call in skilled people." That was in September, and in January we published our first book.
"A translation is not a hobby, it involves work, documentation, rigour. As well as talent", you once said. What does work mean to you in this case, how does documentation work for you, how do you find rigour and how do you cultivate talent?
I'll say this all the time, yes, translation is not a hobby, it's not something about which you say, "I find it interesting to translate. And I am bored and I don't have much to do, I may as well try to do that." Because behind a translated book there are, in addition to years of school, many books read. As far as research is concerned, it seems to me that in these times you have no excuse, as a translator, not to inform yourself, not to scour the internet for the right words and for the best translation. I often think what it was like to translate before the internet - it was an infinitely more difficult job than it is now.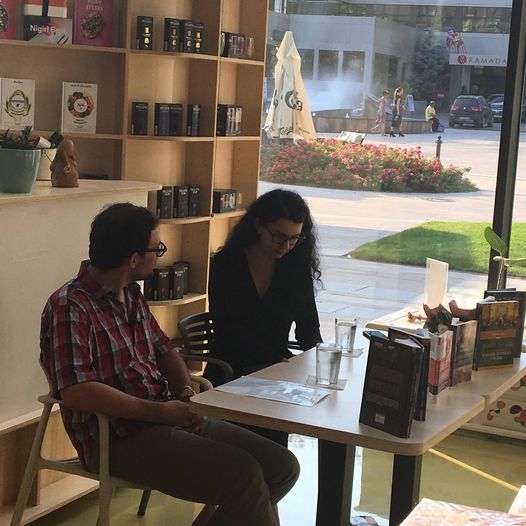 You mostly translated non-fiction books. Was it a choice?
No, it wasn't a choice, but it turned out that non-fiction is more suited for my style as a translator. I started translating in 2006. I was already working at Polirom as a proof-reader, and they were working on nonfiction volumes in Iași then, as they are now. I asked my colleagues at the time to give me a translation test and that's how my career in translation began, in parallel with my work in the editorial office.   
How has your relationship with the editors of translated books been so far? Have there been many negotiations?
Being both a copy editor and a translator, I know all too well that sometimes translators get too involved in the text and they miss things. Or copy editors come up with better suggestions. I've never had a situation where the editors' input wasn't welcome, and part of the credit for the book goes to them. I respect them enormously, it's a tough job and, unfortunately, we are sometimes not fully aware of the editors' importance.
Perhaps your best-known translations are Yuval Noah Harari's books, long on the Polirom bestseller list. What was that experience like, how long did it last and how did it unfold?
In 2016, I copy edited Sapiensat Polirom. I was very impressed and asked my colleagues to let me translate his next book, Homo deus. Then 21 Lessons and Sapiens: A Graphic Historyfollowed. It didn't take long, I think two months each, and I worked closely with the author's team.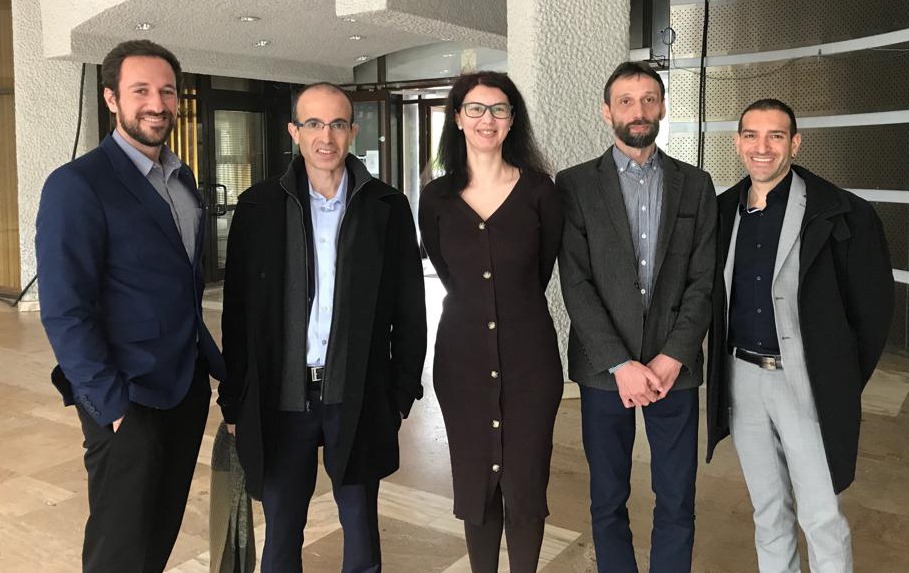 You also met Harari in 2019 during his visit to Romania. Does the author differ from the man in the flesh?
I was so nervous then that I didn't sleep for a couple of nights before. I could even see myself fretting and forgetting any word in English. But both he and his husband as well as his team were extraordinary, and during our discussion, Harari was very interested in the political situation in Romania - this was two weeks before the European Parliament elections and a few months before the presidential elections.
When you take your hands off the keyboard and your mind off books, what gives you food for thought and what keeps you intrigued?
Unfortunately, reality gives us more to think about than we can handle sometimes. I'd like to say that I have my nose in books all day, but I'm fretting, like any of us, about the war, inflation, the pandemic... I'm holding my breath about the responses to the offers we make and especially about readers' reactions to the books we publish. And just about anything that has to do with our boy keeps me intrigued, like any mother of a teenager.
[The photos are from Lucia Popovici's archive.] [Translated into English by Simina Barna.]