Bianca Chirică is Project Manager at Art Publishing Group. She entered the book industry immediately after graduating from law school and has contributed to the development or consolidation of some important companies in the Romanian market. After her experience in Humanitas bookstores, she was Marketing Coordinator at Diverta, Development Manager at the Romanian branch of the Slovenian publishing group Mladinska, Sales & Aquisition Manager at elefant.ro and Project Manager at Compania de Librării București. Bianca gained a lot of knowledge in all these places and has always shared it with the others. In Bianca's professional vocabulary there are terms like CRM, user experience or outbound sales, but also practical notions like empathy, respect and gratitude.
Red Adventure, Funny Green, Violet History, Classic Yellow, Orange Fantasy or Smart Blue?
Funny Green. A dose of humour is always a good idea and it can instantly change any reader's mood.
For more than four years you have been Project Manager at Art Publishing Group. What does this job entail and what does your working day look like?
Project manager is a pompous name (for resumes and LinkedIn profiles) for a kind of "handyman". My current job is a combination of administrative, organisational and strategic work (hiring, negotiating contracts, identifying partners, creating workflows, for example) and very concrete activities. I admit I do a lot of hands-on work. For me it is very important that before I delegate anything to a colleague in the team I work with, I personally test all the activities that person is going to do. That way I understand better the challenges they will face and we can identify the optimal solution much faster, together. I've been fortunate to work for people and companies who have given me a lot of trust and freedom over the last ten years, so the job description has always been fluid: It is a combination of the company's short and medium term needs and goals and my ideas. At ART I am an intermediary between the company's internal resources (budget, people, processes) and our partners. I also try to coordinate the activities of the marketing & PR and online departments.
What does a working day look like? The answer depends very much on the projects we choose to prioritise in a given period of time and the opportunities. This year we have recruited several new colleagues in technical&IT, marketing and operational departments and with each of them we have set some targets, a work schedule and regular review meetings. I think it is important to identify what we are good at in any activity and that is what I encourage my colleaguesto do:to come up with ideas, to test, to propose projects, to put a personal touch on what they do. My role is to integrate these initiatives into a coherent strategy and to find solutions to fund their implementation. I evaluate each project at certain intervals and depending on the status and budget allocated we decide how to move forward. It may be necessary to re-document how the platforms and systems we use work to include new processes or workflows, or to involve more colleagues in certain activities that require more technical skills, or there may be a need to cut costs.
How did you get into the book industry and what motivated you to stay in this area?
The summer I finished law school I saw a recruitment ad in a local newspaperHumanitas was opening abookstore in Ploiești and I applied for it. It seemed like an ideal job at the time. That autumn I was starting postgraduate studies in Bucharest and I thought it would be a useful experience during the summer holidays, something temporary. I mailed my CV and someone called me for an interview. It was only after they hired me that I realized that my image of what working in a bookstore entailed was too "romantic". I lived in Câmpina, 30 kilometres from Ploiești, and I had to commute by a minibus that dropped me off at the northern entrance to the city, and the bookshop was in the center. When I was on the morning shift or on duty on Saturdays, I had to be there to open the bookshop at 9.00. I've always believed that punctuality is a form of respect for others, and I'll admit it was an adventure to adjust to this schedule that required me to get up at 6 a.m. so I wouldn't be late. Fortunately, after a few months I was able to transfer to the Kretzulescu bookshop in Bucharest, which was being renovated, expanding and needed a bigger team.
The nice part of my job as a bookseller at Humanitas was that I was lucky enough to participate in other very cool initiatives: opening of seasonal bookstores at the seaside (in Neptun and Vama Veche), the first Bookfest edition, book launches with queues of readers on Calea Victoriei, art exhibitions, exchanges of experience with other bookstores, opening of new bookstores, trainings with professionals from other countries. All these experiences gave me a different perspective on the role of the bookstore and the bookseller in the life of society and I think I unconsciously chose to get involved, to find my place.
My motivation: I likedthe working environment, I appreciated the autonomy, the leadership models, the fact that you were encouraged to implement your ideas and take responsibility for your decisions. For me Humanitas bookstores were a learning space, with great people who respected and complemented each other very well (both colleagues and customers), a community based on common but diverse values and interests.
After almost two years at Humanitas bookstore, you worked at Diverta as marketing coordinator. What did marketing mean in the mid-2000s?
I worked in the marketing department at Diverta in the heyday, when the bookstore network was expanding, the online division, dol.ro, was also taking shape and there were a lot of in-store events.
We had at least one event a week in the stores in Bucharest (Mall Vitan, Plaza Romania, Scala, Unirea Shopping Center), from the classic book launches to puppet theatre, face-painting, drawing, engraving and acting for children.
I remember that on July 21, 2007, on the occasion of the international launch of the last volume of the Harry Potterseries, at 10pm there were over 100 children in the bookstore eager to discover the denouement of Harry Potter and the Deathly Hallows. It was impressive, especially as we were not allowed to display the title in the bookshop until the official launch time.
Perhaps those in our "bubble" remember Orhan Pamuk's 2008 visit to Romania. He was the winner of the Nobel Prize for Literature. One of his meetings with the public (besides the memorable conference at the Romanian Athenaeum) took place at Diverta Scala, a bookshop that no longer exists.
Historian Massimo Manfredi launched his books published by All Publishing House at an event organised in Diverta Mall Vitan, in partnership with the Italian Embassy.
I attended the opening and remodeling of several Diverta stores: : Iulius Mall Cluj, the English Corner in Mall Vitan, the Plaza expansion, the relocation of the store in Unirea. In concrete terms, this meant participating in the inventory, putting books on the shelves, signaling promotions and whatever was necessary to open the store as soon as possible.
At Diverta I learned a lot of things that have been useful to me later: analysisfunctions in excel, principles and taxonomy specific to a CMS (content management system), how to set up a store taking into account different customer typologies and proximities, where you place the most saleable products, novelties or promotions, how customers circulate in a ""closed" store, how to identify the shelves that sell best in a store of several hundred square meters, how to increase the average value of the voucher, how to calculate the profitability of a certain display area, which is the most "valuable" place and what you can display there. I loved the effervescence, the fact that there was a lot of testing and constant measuring of results.
As far as marketing mechanisms were concerned, things were quite simple: in each store there were areas (Book of the Month shelves, tables, pyramids) that we could use to preferentially display certain titles or collections. The model was borrowed from the big Western bookstore chains. Each display space had a price that was negotiated with each individual publisher, so every month we had lists of titles to promote, which we communicated to the booksellers who were responsible for setting up the spaces, including taking photos of the final location. In the bookshops in Bucharest, I personally checked that the agreements with the publishers were respected and tried to solve any problems that arose from time to time:deliveries that did not reach the bookshop on time, insufficient or too large quantities for the allocated display space.
The book of the month was usually a new publishing release that was sold at a 5% discount off the publisher's recommended shelf price and benefited from the best display, video footage running on TVs in selected stores, customised t-shirts for booksellers, in addition to the classic posters, flyers distributed at checkouts, wobblers and price markers. As the chain at the time had more than 40 stores with dedicated marketing space for books, this overexposure often translated into significant sales as well.
Other marketing projects that I found interesting were: the Diverta Magazine, a glossy publication that was a combination of a sales catalogue and a source of information and entertainment, competitions between the network's stores, which were sometimes also linked to the promotion of certain titles or authors, CSR events organised by the RTC Foundation.
Diverta was followed by Mladinska, the subsidiary that Slovenia's largest publishing group (at the time) opened in Romania. I first heard about this subsidiary from Adina Vasile and I was happy to find out that, in fact, it's not a coincidence. How were the years at Mladinska, what did they want to do and what didn't work?
Mladinska entered the Romanian market with a portfolio of Romanian-language publishing projects, specifically chosen to be sold through a single sales channel: directsales (sales catalogues, brochures and outbound and inbound telephone sales).
Before I actually started working for the company, I went to Slovenia for training and understood the business model they have tried to implement in all the countries where the group has expanded. The publishing house had a division for each editorial line developed and in Ljublijana there were 6 bookstores in the city center, one of which was a generalist one, considered the concept storeof the brand; the other 5 were specialized: for children, university courses, history and philosophy, religion, mysticism and esotericism, motivational literature and self-help. The macro view was that it was better to be a specialist in a field and offer quality advice to customers who were passionate or interested in a particular subject, than to do a lot of things mediocrely. The network had bookshops in the main cities of Slovenia and Croatia, Serbia, Northern Macedonia, one in Sofia and one in Italy. I visited those in Slovenia with the merchandisercoordinator, who explained to me the rules according to which the products were arranged and the factors they took into account when establishing the permanent and seasonal range: : according to the audience in the area and the specific socio-demographic characteristics, the surface area of the store, its location (in the street, in the shopping center, near attractions), the sales target per employee, the optimal operating margin.
In the former Yugoslavia, Mladinska is the market leader (the largest publishing group with its own distribution network and bookstores), with a tradition of direct sales, strengthened by its partnership with Reader's Digest. Reader's Digestprojects aside, the Romanian public had not been exposed to this type of consultative selling and it took a little longer for the expected results to appear, especially as the subject matter of the titles selected for translation into Romanian was not very diverse. The organisation of the sales department was totally different from anything I had seen before: in-house call-centers, sales partnerships withcall-centers with a different business profile, a dedicated sales and events person in libraries and schools, direct work with book depositories and a lack of direct distribution in traditional bookstore networks. It was an important marketing lesson for me: that storytelling and service can help in the purchase decision, even if the product sold is very expensive (the average price of a book was 200 lei, we didn't offer discounts higher than 10%) and the brand was almost unknown. As long as the focus was on one niche market, things went well. Subsequently, the publishing portfolio diversified, direct sales projects became fewer, distribution in bookstore networks began, and I think the potential for differentiation that it had in the beginning was greatly diluted.
According to the development plan, before the financial crisis, we had negotiated several contracts to open 4 bookshops. The one in Militari Shopping Center received the agreed funding and so we also experienced what it means to open a bookstore in a shopping center under completion, which had a fixed opening date set in the contract. I was lucky enough to work with the Austrian company that was in charge of the design and execution of the works for all the Mladinska bookshops and they helped us to keep to the schedule. While it was operating, the bookshop tried to play an active role in the lives of the local residents. In partnership with kindergartens, schools and other institutions in Militari, reading evenings,children's events, competitions, illusionism demonstrations, return vouchers were offered to loyal customers. I still keep in touch with some of Mladinska's bookshop partners. The nostalgia with which they talk about certain initiatives or events makes me think that it was a project that "left its mark" on the community. The main problem with the shopping center at the time of its opening was the lack of a regular transport line to facilitate access for local residents. Initially the shopping park was accessible only by car, which proved to be a challenge even for employees.
When the decision of closing the Romanian division was made, there were only 3 of us left in the company. We were given some tasks that we were not happy about, but which were necessary in the context: to recover the remaining stock in the Romanian warehouse, close the bookstore, return goods on consignment to suppliers and pay the inventory differences. We have always appreciated the Mladinska Group's decision to honour its contractual obligations, which seems natural but has counter-examples even in recent history.
The collaboration with Mladinska overlapped the period of financial crisis. What was the book market like then and what got it back on track?
As there was never any cohesion or constructive exchange of ideas at guild level, but rather a "every man for himself" approach, I think each publisher or distributor found its own recipe for moving forward. The methods used were those typical of any crisis period: postponinginvestments that did not bring results with an impact on cash-flow in the short and medium term, renegotiating contracts and payment terms, cutting costs where possible, abandoning risky projects.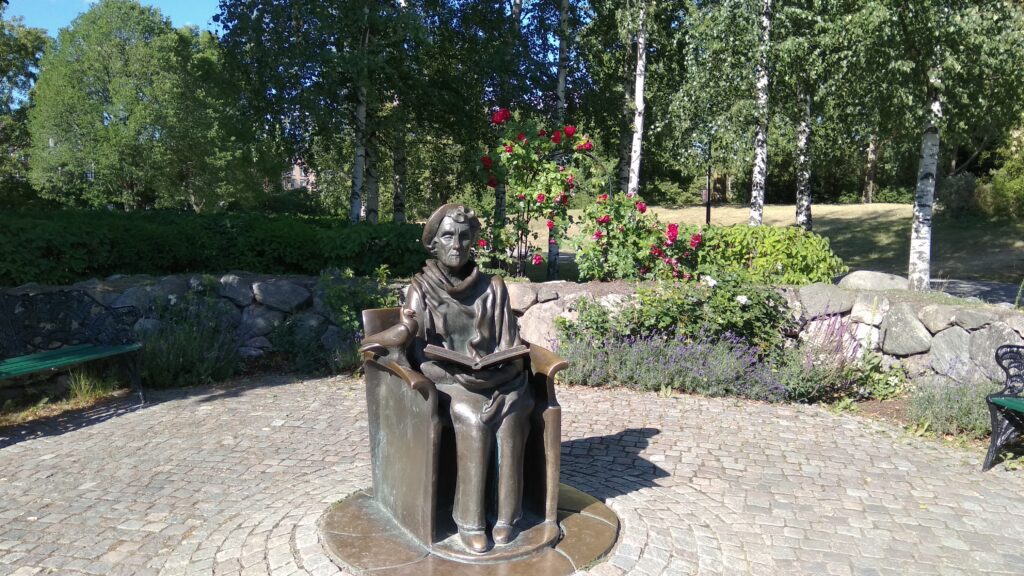 In 2010, just a few months after launching, you joined the elefant.roteam and were among the pioneers of online book trading. What were you doing as Executive Manager?
I think the pioneering part is an exaggeration. I was fortunate to be part of a project that had generous funding (which made a difference, I dare say), which allowed us to learn and experiment with a lot of things online: specific e-commerce tactics and mechanisms, user profiling, consumption behaviours, customer journey, sales triggers, data analyticsdata analytics, SEO, incentive models [non-financial rewards, n. ed.], at a time when there were no YouTube tutorials on everything. The experience there helped me discover my passion for data analytics, strategy and planning, and in professional terms I would equate what I learned, though it may seem like overkill, to a "mini-MBA".
I believe that the vision of the funders, the trust they have given to the team we started with, the enthusiasm and professionalism of the people recruited in the first two or three years of activity (of which I am aware) have contributed to building the brand that is today elefant.ro.
My coming to elefant.ro was the result of a combination of circumstances. The CEO at the time was leaving and they were looking for someone to "hand over" to. Virginia Costeschi, who had been on the elefant.ro team since the inception of the project, asked me if I would like to come in for a chat. I had a meeting with Dan Vidrașcu, the then CEO of elefant.ro, we were on the same wavelength and I joined the team.
For the first year of activity obiectivul principal a fost extinderea portofoliului de produse. Când am venit acolo erau contracte negociate cu 30 de furnizori si aveam câteva mii de produse listate pe site. După un an aveam peste 300 de furnizori și gama de carte ajunsese la peste 45.000 de produse, începusem să ne extindem și în zona de muzică și film, jocuri și jucării. M-a ajutat enorm faptul că cunoșteam foarte bine gama fiecărui furnizor, că sunt cititor și am putut apela la argumente de negociere care să pună în valoare potențialul unui titlu, al unui autor, al unei colecții. Nu era vorba doar despre cifre, ci de o recunoaștere a muncii partenerilor și punerea produselor într-un context de vânzare adecvat, care să genereze venituri pentru ambele părți implicate. Partea de negociere a condițiilor comerciale cu furnizorii a fost o prioritate constantă în calendarul meu zilnic. Am apreciat libertatea care mi s-a oferit și faptul că s-a investit în construirea unor parteneriate win-win partnerships at the time.
However, this diversification of the range also needed to be supported by operational and logistical processes, so for several months we worked with the partners who provided the ERP [enterprise resource planning] solution to define flows in the software so that we could constantly replenish based on sales history and growth forecasts, automate order picking in the warehouse, and keep track of deliveries and returns based on stock characteristics.
More products in the portfolio also translate into more dynamic communication with suppliers and the need for a purchasing team. Fortunately, I found some nice people who believed in me, believed in the project and weren't scared off by the huge workload. Together withthemand Virginia we also did the first marketing campaigns: we were setting the monthly communication themes, discounts, texts for the newsletter, texts and graphics for banners and flyers included in the packages. After a few months, a digital marketing colleague joined the team and part of the marketing operations were carried out in partnership with an agency. We recruited more people in the customer support department, made procedures and set KPIs [key performance indicator, ed.] for all departments that were in direct contact with the end customer.
The increase in the number of orders has implicitly led to the need to expand the warehouse, rethink the way products are organised, change the working hours in the warehouse. Until we found a workable formula, we experimented a lot, which translated into many weekends working in the warehouse side by side with colleagues, with the support of the purchasing and customer relations team. This approach allowed us to burn through some steps and understand more quickly what colleagues and customers were unhappy about, and find point solutions to fix problems until we had a scalable system in place.
After a while, the activity of the company that operated elefant.ro diversified. We became exclusive book distributors in the Kaufland chain of stores, we had constant projects with Mega Image, Real stores and Carrefour. We expanded our product range with books in English. Each new partnership meant: P&L [profit and loss, ed.] analysis, renegotiations with listed supplierstobe able to sustain contractual fees, identifying logistics solutions and back-up plan, keeping merchandising costs under control, reorganising picking and delivery flows.
It was the most intense work experience for me. I'm proud of what I built there and I'm glad that some of the people I recruited at the beginning are still working in the current team.
You continued in the online bookstore area with Cartepedia. How much had the online book market changed between 2010 and 2014?
Any project that has an online component has much more momentum than a brick-and-mortar bookstore. The online bookstore landscape at the time consisted of a few big players: librarie.net, elefant.ro, libris.ro, dol. ro. The websites of publishers were starting to appear, which were no longer just for presentation, but also offered the option of ordering, the traditional bookstore networks were also developing an online presence, Emag was starting to diversify its product portfolio and was introducing a range of books, more online bookstores were appearing with a narrower range than that of the big players or even niche bookstores, the first bookstores selling exclusively in English were becoming more visible. In short, things were starting to move and get interesting.
The collaboration with Cartepedia was right at the start of the project, when we worked on the platform specifications, defined workflows, tested and gave feedback to the selected programming team. Since 2021 I've come back in the project team and I try to be constantly involved in the analysis, strategy, UX [user experience] optimization, content and campaign management side.
According to the LinkedIn profile, the collaboration at Cartepedia overlapped with the early years of CLB, Compania de Librării București [Bucharest Bookstore Company]. From the outside, it seems rather abrupt to transition from e-commerce to one of the longest-running physical bookstore chains. How did it happen?
I was working as a sole proprietorship during that period and found a few projects that allowed me to have a more flexible schedule. When I left elefant.ro I got a call from Mrs Marieta Seba, the CEO of CLB, who invited me for a chat. At CLB there was an ongoing project with European funding. It had an online component and that's how I ended up there. Basically, I had to take care of the bookstore network website, its integration with the ERP solution, the design of functional workflows that would be based on the existing logistics infrastructure, the implementation of the CRM [customer relationship management] system and work with colleagues who were in charge of the DMS [document management system] component of the project.
Although it may not seem like it at first glance, CLB has one of the most modern software technology infrastructures we've worked with to date, based largely on automation that eases or eliminates repetitive work.
After joining the CLB team I tried to get to know the network of stores (46 bookstores spread across all 6 districts of Bucharest) and identify what problems the network's online bookstore needs to solve, what CRM software could help a bookseller with, what kind of documents need to be stored electronically and how we can make them easy to find.
From the visits and discussions with booksellers, the structure of the online platform was born and it was conceived as a hybrid between the use of the stock already existing in each bookstore and the stock in the company's central warehouse. We offered customers the possibility to see in real time the stock available in any store in the network, to make a reservation and to pick up their order in person from any of the CLB bookstores, an idea that proved to be a differentiating factor that still attracts constant traffic in the bookstores. We added the routes of the trucks supplying the network to a matrix in ERP so as to optimise transport and transfer costs between stores.
After this infrastructure was tested and became functional, I tried to solve another problem that small shops in particular, those located in the suburbs, were facing: they rarely received the newpublications and with great delay. I then proposed to Mrs Seba that we set up a pilot programme for 17 neighbourhood shops, in which we centralised the supply of books from the 12 main publishers. I would place supply orders with the publishers, allocate them among the stores in the program according to their display capacity, and physically go into the stores to help with shelving. Then we expanded the program into stock analysis, return proposals, which helped us steadily increase book sales in those stores. I knew from experience how frustrating it was to constantly get new titles or reprints that you don't actually have anywhere to display, so I was always looking at the age of stock, doing returns to give newly added products a chance in the range. I'm glad I've been able to debunk the myth that you have to have a copy of every possible title "because you never know when someone will come along and ask about it". By reducing the number of titles, the display was more streamlined and customers spent more time in the bookshop discovering the products themselves. By making the entire network's stock available to order, even if the requested product wasn't in stock and the customer was local (as it is usually the case in neighbourhood bookshops), we could bring it in the next day. This has also motivated booksellers to rethink the way they place supply orders and make better use of display space and windows.
Because local bookstores have a loyal audience, with the help of the CRM we implemented a loyalty program based on discounts and accumulation of points, which leverages the customer's purchase history across the entire CLB network, not just in a single bookstore. This program has contributed to an increase in shopping frequency and a steady return of customers to CLB bookstores, which has resulted in increased sales.
CLB's tradition is linked to the sale of school books (textbooks and auxiliaries) and the campaign at the beginning of the school year has a special stake for the network's booksellers, so we devised a centralised supply system from school book suppliers for all 46 bookstores, which allowed a fair distribution of quantities between stores and greater flexibility in terms of restocking of saleable titles.
Behind each project were software automations that allowed centralised analysis and generation of specific documents without the need for repetitive manual intervention. I had the help of a colleague in the IT team who knew SQL and together we designed the flows and built the architecture step by step to make the booksellers' work as easy as possible: they could operate independently, and the warehouse could be harmonised with the drivers who handled distribution and the working hours of each individual library.
Also on LinkedIn, under the CLB period there are terms such as CRM, ERP, UX specification, BI analysis. Almost rocket science I would say. How do they translate to the average reader?
CRM = customer relationship management. Este o soluție software care permite administrarea mai eficientă a datelor cunoscute despre clienții companiei. Am lucrat cu Microsoft Dynamics și Salesforce, de exemplu.
ERP = enterprise resource planning. It is a software that works as a kind of backbone of a company, where you can store all relevant information from the company's departments.
UX = user experience. The terminology is generally used in relation to online platforms and e-commerce, but at CLB we applied it to define internal flows in the relationship between employees and the software used.
BI = Business Intelligence. I have a Tableau certification, a Business Intelligence and Analytics software.
If in the previous companies you arrived at about their beginnings, Compania de Librării București (formerly Centrul de Librării București) was already over 60 years old when you joined them. Did you feel these differences in the way you worked together?
Every company is different, but this is natural and is a matter of tradition or the way it was built, how it evolved and its purpose. I don't believe in overnight revolutions. That's why, regardless of the position I've held in the companies I've worked for, I've tried to understand their specifics, their values and the problems faced by the people I've directly interacted with, in order to be able to identify what I could concretely help with, so that we can work more efficiently and move forward in the strategic direction agreed with management. The rest of the stuff comes naturally.
Coming to CLB was a lesson in life and business because, from the outside, I had a different, unfortunately wrong, impression of the bookstore chain. I respected the tradition I found there and chose to get involved in modernisation projects with the support of Mrs Seba, who trusted my ideas and to whom I am deeply grateful for her support. I have built some things that are still working at CLB and I am happy when I go into a bookstore of the network now and have common topics of discussion with the booksellers or when former colleagues call me to exchange ideas from time to time.
Coming back to the Art Publishing Group, where did you stop after CLB, how much do your projects depend on the interaction with other departments and how do you manage this dynamic?
It's complicated, especially when you're juggling so many things, but I periodically try to take a step back, see the "forest" and not get lost in details. By the nature of the position, I collaborate with colleagues in many departments. I try to get my information directly from the source (which is very time consuming), understand the needs and challenges they face and, if in my power, contribute to finding a solution; I try to help, explain the wider context (if I know it) and identify options together.
Is book selling the same as any other kind of selling, can you apply the same strategies and use the same general tools as in any kind of commerce? You answered a similar question in 2011, when you said that understanding your target audience is key. Has anything changed in 11 years?
Sunt o serie de principii general valabile în comerț, care sunt într-o oarecare măsură aplicabile și în vânzarea de carte, dar nu cred că poți vinde o carte la fel cum vinzi o pereche de șosete, un televizor sau miere manuka, de exemplu, pentru că lectura unei cărți satisface un alt tip de nevoi decât cele funcționale, iar decizia de achiziție a unei cărți are o componentă emoțională și o încărcătură cognitivă mai mare. Constat, cu regret, că pentru mulți comercianți cartea este doar o commodity" like any other product. I do not deny that there are impulse buys, motivated by a particular commercial offer or a recommendation made by a more or less well-known public figure, but most titles do not benefit from this "treatment".
I think the understanding of the audience part is still very important. If you don't know who you want to sell your book to, what a day in their life looks like, what kind of routine they have, where they get their information from, how they have fun, how they communicate at home, with their children, with friends, with colleagues, what problems they face, what motivates them, how and where they spend their free time, you don't really have a marketing campaign that "reaches them". Access to the internet, to a multitude of information channels, to social networks from a younger and younger age, have all contributed to the fragmentation of the way we communicate. I don't think we can talk about a target audience anymore, because now there are a lot of micro-communities with their own particularities and values and it is our role to generate relevant content for each one.
In online marketing there is a concept that I really like, that of the priority audience.These are those people thatyou can reach relatively easily, at low cost, and who, in turn, can influence the behaviour and decisions of those in their "bubble", those informal micro-influencers. For an industry like ours, where marketing budgets are not very generous, I think identifying these people is the key to getting our books and messages out there. It remains to decide what you communicate to these people once you reach them. Original content that tells the story of the book, collection or author you want to promote from as many perspectives as possible helps a potential reader discover the value of reading more easily and choose a particular book. Proper positioning is an important component in building any brand. For ART Publishing Group imprints, we aim to be a credible source of information for both our readers and partners: authors, booksellers, librarians, teachers, etc.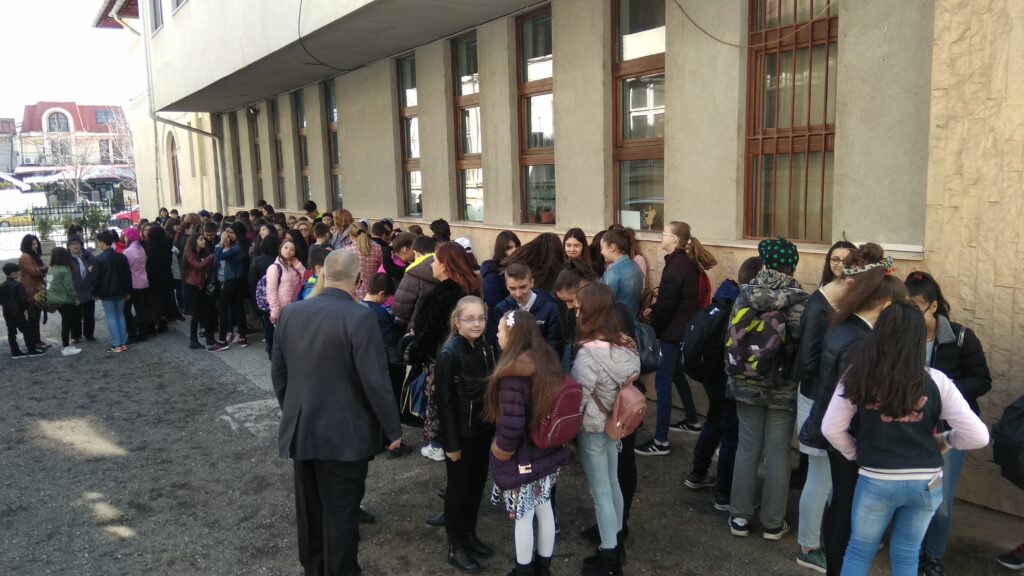 Two of the constants of your jobs so far have been books and people. We've talked about books above; the people part seems more complicated to me. What is the most effective way of dealing with colleagues and how do you manage to keep personalities and egos in check?
I don't believe in formal hierarchies, but I respect them if they exist and they are not without substance.
Regarding egos and personalities, I try to listen as much as possible, compare statements with attitudes and actions and according to that I identify the people I can work with in certain projects. Every project has a learning component and I think it's useful not to act like thesmartest manat the table", when you start something, even if it takes you out of your comfort zone. I avoid collaborating with toxic personalities who ruin the "karma, zen and feng-shui". Having worked in very diverse teams over the years, I've found that it's much more efficient for the company to use each team member's passions and skills when delegating certain tasks, rather than relying strictly on the job description. I admire the enthusiasm and initiative of younger colleagues (20-30 years old) and try to keep them as close as possible because I am constantly learning new things from them. I don't have a method, I simply make myself available, give feedback if asked for my opinion, encourage and recognise merit and distance myself from people and behaviours that hold back or undermine the development potential of the company I work for.
What are the most rewarding things you've found working in the book industry so far? What about the biggest challenges?
Satisfactions? I'm glad that I've had the opportunity to build something useful in each of the companies I've worked for so far, and that I've recruited some people (in their first job in the book industry) who are still working in the industry.
Challenges? Everything that has happened since the lock-downso far is an ongoing challenge, but any period of transformation also brings a lot of opportunities that I'm trying to explore and better understand.
You were telling me at our Bookfest meeting that you were constantly studying and learning. What are your latest acquisitions in this regard and how do they find their application in your daily work?
Also from rocket science: Web analytics & Google Analytics 4.
Fortunately, I have the opportunity to apply and deepen what I learn in projects that are not only related to the field of books, which helps me more easily distinguish what are the really important things, the inflection points in the evolution of a campaign, of a project. It's very important to have benchmarks and a comparison, to test and not to take for granted everything the experts say.
Anything you learn can be applied in your day-to-day work because there are tools that allow you to analyse the behaviour of website users and we have quite a few in our group of companies.
Is there such a thing as the perfect book and music combo?
I don't know if there is a perfect combo. The music I listen to and what I choose to read depends a lot on my mood and how much time I have available.
Jazz would be my first choice, because it has a versatility that my non-specialist ear doesn't find in other genres, and I find it can be a sounding board for any kind of reading. I do, however, happen to associate a particular author or book with a piece or musician and have a shortlist which looks like this:
1984, George Orwell – Space Oddity, David Bowie
Haruki Murakami – Prince
James Joyce – Placebo
Milan Kundera – Eddie Vedder
Michel Houellebecq – Muse
Aldous Huxley – The Cure.
[Photos are part of Bianca Chirică's archive.] [Translated into English by Oana Dragomir.]